They were cowboys... like Nat Love.
Nat Love was one of the most famous cowboys in the Old West. He first worked for the Duval Outfit in Texas and then moved on to the Gallinger Ranch in Arizona. It was while working for the Gallinger Ranch that he went on a cattle drive to Deadwood, South Dakota in 1876. While there Love won a cowboy contest which involved roping, bridling, saddling, and shooting. He won every element of the contest. The prize was $200. Plus, he earned the nickname "Deadwood Dick."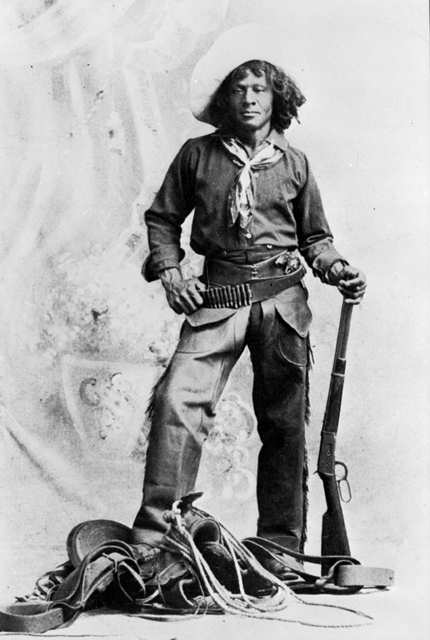 "In my fighting clothes." From the book The Life and Adventures of Nat Love, 1907. Photograph ca. 1890s. Western History/Genealogy Dept., Denver Public Library, neg #: Z-147.