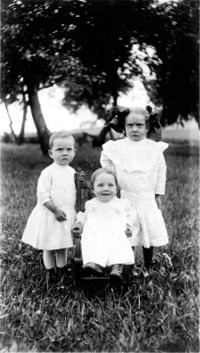 Family snapshot, ca. 1900
AMERICA'S CHILDREN
AMERICA'S CHILDREN
AMERICA'S CHILDREN

Foreword
by Ruby Dee and Ossie Davis
Introduction
by Kathleen Thompson and Hilary Mac Austin

On this page is a sampling of images and text from America's Children. The book itself contains more than 350 images, as well as excerpts from diaries, letters, oral histories, and journals. Each of the eight major sections is put in context by a one-page introduction.
The Adams arrived with six townspeople at sunrise. We set the stringers and put the kingposts in place. We have made a fine bridge. Father put a brush atop the posts and we all sang and drank. Sarah brought a cake. One man fell into the brook but he was not hurt.
Noah Blake, fifteen years old, in a diary written in 1805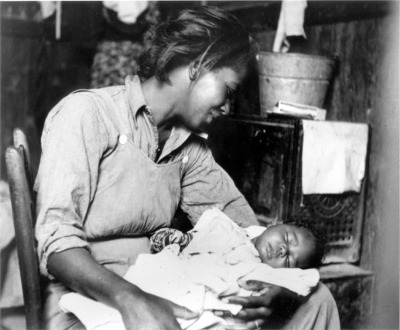 In November 1940, Dorothea Lange captured a migrant cotton picker holding her baby in their home near Buckeye, Maricopa County, Arizona.